The "EROTIC ART OF POSITION TRAINING" is a class that focuses on ritual prostration, obedience training and refining protocol into one practical and applicable art form that enhances not only the submissive's ability to serve but the Dominants ability to lead.

By blending traditional Qui Gong breathing practices and Vipassana meditations techniques. In this way a dominant can use prostration to help a sub find a deeper sense of self, their submission and the nature dominance and submission.
In this class, we will cover:


Why dominants use position training


Adding positions into your hierarchical dynamic


Creating positions that work for your submissive


Creating a mantra


Guiding your sud through his or her meditation


Dealing with the emotions that may come up


Training & accommodating subs with disabilities


Using position training as a form discipline


And much more.
Powered by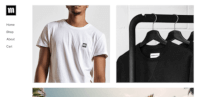 Create your own unique website with customizable templates.