orpheus & indigo black


Orpheus and Indigo Black
SoCal Leather Master / Slave
Title Holders for 2014

On April 19th Orpheus and Indigo competed for the SoCal Leather Master / Slave title. For those that don't know Southern California Leather Master/slave (SCLM/s) is an organization dedicated to producing a viable Leather Master/slave couple from the SoCal area who will represent Leather / BDSM locally in the SoCal area.

---
As title holders it is our job to help broaden outreach and understanding of the Leather Master/slave dynamic in our local community through the selection and nurturing of a dedicated, community-service.


Looking back at our foray into the lifestyle I have to say that we were blessed with amazing guidance from my mentor and friend Salvatore Santoro. Salvatore, affectionately none as Sal took me and my lovely slave and wife in as his protege and never asked for a thing in return. And I wanted to thank him for helping me start this journey. He believed in me before I believed in my self and for that I will always be grateful.


While on this road Sal introduced me to a host of other Dominants that became mentors, friends and inspirations to me like, Schno, Liam Lockran, Aaron Black, Blaze, and Mariah. With out you there would be know me.

I would also like to thank my friends for all there support with a special shot out to Sire Kane, Mistress Cyan , Melissa Miles, Simon Blaise, Dan Eragon and a big shot out to Leon Strange Mason for being there and listening to all my ideas and supporting me through the hard times.
---
Indigo and I would also like to thank all the people that came out to support our bid for the title like Cobi and Tina

who drove in from San Diego to be apart of the SCLMS.




I would also like to thank Danielle Venator for doing our leathers. She did an amazing job and I am sure it helped us win the title and I thank you deeply.
---
I also wanted to thank all the companies that helped sponsor our bid for the title like JT Stockroom who provided us with leather floggers and a straight jacket for the auction.
---
Domcon LA Which provided a 2 all inclusive passes to there amazing fetish event.
---
I would also like to thank the amazing Sex Nerd Sandra for helping me get the word out about the Socal Leather Master / Slave title as well as being and amazingly gracious host. (To hear more from Sex Nerd Sandra click here.)
---
Other supporters include, Domina Angelina - Canes, The Stockroom www.stockroom.com - Leather Straight Jacket, 2 Padded Cuffs, 2 Leather Floggers, Mistress Madyson - 2 Studded Leather Paddles made by Taboo Leatherwww.tabooleather.com Hilary Branner; Hilary's Vanity - 1 Single Tail, Bullwhip; Bullwhip57@aol.com - 1 Whip Lesson Ev Stone; Deviant Elegance Designs www.deviantelegance.com - Chiffon Dolly, Kristy Hatton; Liquid Nymph www.liquid-nymph.com - 1 Patent Leather Beaded Collar, Leon Strange Mason - 1 Leather collar with strap and attached cuffs, PROTOCOLS Handbook for the female slave, 1 tube of LubriGel personal lubricant Miss Cassie; MissCassieLovesRope@gmail.com - 1 Rope Bondage lesson, assorted Mardi Gras masks,1 set Cosplay Ears and Tail made by Miss Cassie Mistress Cyan/Sanctuary www.sanctuarylax.com - $250 coupon to attend DomConLA
Powered by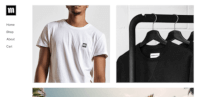 Create your own unique website with customizable templates.