breath play
Erotic Asphyxiation or Breath Play is the intentional restriction of oxygen to the brain for the purpose of sexual arousal, but Breath Play is more than just an erotic exploration; it's a journey into the very depths of our primal being.
Breath Play brings about the Bardo ("transitional state of being") were one can experience intimacy and ultimately orgasm on a different plain of existence. It strips away the inhibitions and frees a person from self-consciousness leaving only the breath and the mindbody.
What is Breath Play?
· Is Auto-erotic Asphyxiation and Breath Play the same
· What are the pop culture perceptions and how do they match up with the real thing.
A brief history of Breath Play?
· What di
d 17th century physicians prescribe Breath Play for

The myths and realities about Breath Play.
· How many people die every year as a result of being choked?

· What's the difference between being choked and being strangled?

· What are the danger of Breath Play.

How Breath Play works.
· What is the Psychology behind Breath Play?

· What is the physiology behind Breath Play?

· How does breath play enhance orgasm?


Lecture topics.
· How couples introduce EA into their intimate erotic lives

· Finding the breath

· Developing trust

· The anatomy of the neck

· The techniques used to induce altered states

· How to use breath play to heighten climax.

· Warning signs

Demonstrations

· In this portion of the class I demonstrate the proper technique as well as the wrong techniques. Then we demonstrate the various levels on consciousness while introducing sexual stimulus.

· I will walk couples through the proper application of Breath Play
---
10 facts about Sex and Asphyxiation When it comes to Consensual Erotic Asphyxiation, there are not a lot of hard facts available so I have compiled a list of my 10 favorite freaky facts that you should know about Breath Play. To read the complete article click the button bellow.

---
Powered by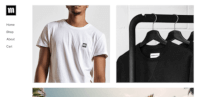 Create your own unique website with customizable templates.